aar002.jpg
Scissorgun \ Assault Two [AAR 002]
Scissorgun are a two-piece soundscape project from Manchester comprising Alan Hempsall (Crispy Ambulance) on treated guitars, vocals, prose and trumpet, and David Clarkson (formerly of Triclops and Illuminati) on synths, keyboards, drum programming, rhythms and percussion.
The duo came together in the summer of 2016 with a view to creating spontaneous music and by November had laid the foundations of Assault Two, their debut release, so named because it is the second release on Aural Assault Records, whose first outing was the debut single by Crispy Ambulance way back in April 1980.
The special 10" + CD package is released in a limited edition of 500 copies. The extended CD features longer versions of the five tracks on the vinyl disc as well as two bonus cuts. Customers ordering the package from LTM will also receive a free copy of AAR 001 7" single from 1980.
Design by Pascal Blua. There will be live performances to support the release of Assault Two in the Autumn of 2017.
10" tracklist:
1. Bastard Son
2. Dusting For Zika
3. Caballero
4. Sahara Dream
5. The Searching
CD tracklist:
1. Caballero
2. Bastard Son
3. Dusting For Zika
4. Sahara Dream
5. The Searching
6. Kahutek
7. Sahara Night Flight
Available as a 10" vinyl + CD package or as a digital download. To order 10" + CD package simply select the correct shipping option and click Add To Cart button below cover image, or else contact LTM by email for other payment options. Free copy of AAR 001 7" with mail-order copies purchased from LTM.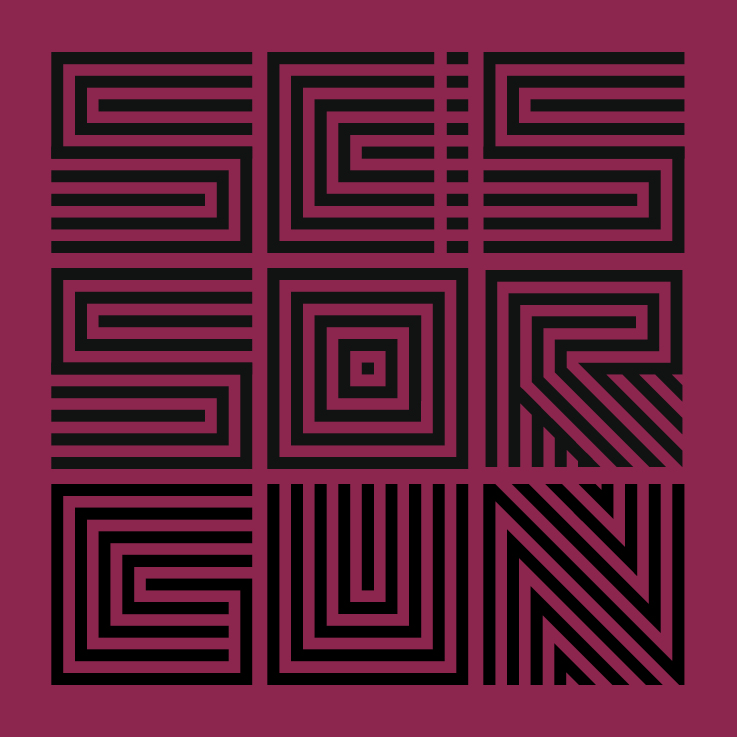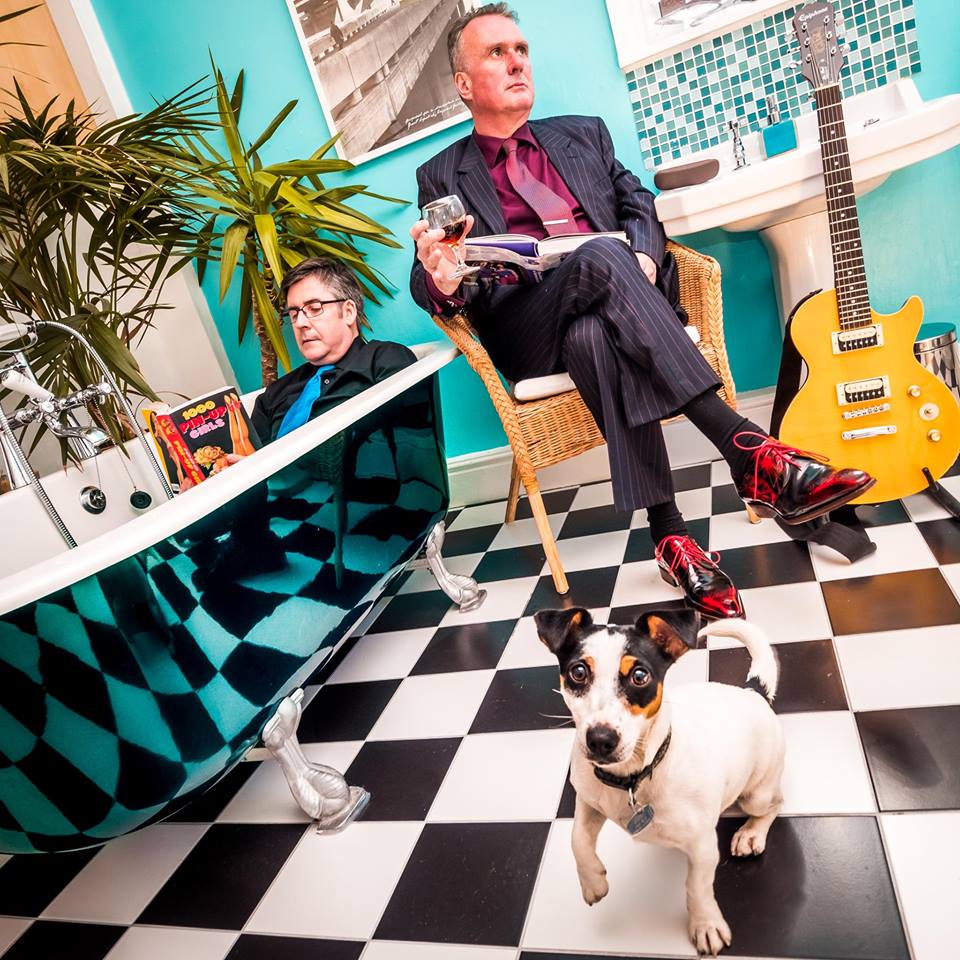 Reviews:
"Scissorgun create Northern electronic shanties and sound collages that feel like snapshots of a city at night, moving from drunken chaos to minicab grime reveries to a new dawn electronic beauty" (Mojo, 10/2017)
"The combined efforts of Alan Hempsall and David Clarkson, the Scissorgun project is less about 'songs', more about moods and feelings. Happily they manage to provide something to get one's teeth into and on occasion it can be weirdly catchy. There's faint echoes of, say Brian Eno and David Byrne's My Life In The Bush Of Ghosts, but whilst Assault Two borders on 'difficult music', on occasion Scissorgun feel the need to drop into the oddest sort of catchy and addictive figure into their spontaneous sounds. Which makes me very happy. The 10" vinyl, which bought back memories for me of the Klark Kent album and Killing Joke's Ha!, has five of the tracks, but it comes complete with a CD which gives you all seven and adds up to an attractive package" (Louder Than War, 09/2017)
"Assault Two sees Alan Hempsall teaming up with synthesist David Clarkson for an album of beats, audio collage, fractured ambience and spoken word. The industrial pounding of Sahara Dreams and Caballero are beefy affairs, puncturing the album's attractive spell of narcotic delirium" (Electronic Sound, 09/2017)