The Occasional Keepers \ The Beauty Of The Empty Vessel [LTMCD 2439]
The Occasional Keepers are an ongoing collaboration between Bobby Wratten (Field Mice, Northern Picture Library, Trembling Blue Stars) and Carolyn Allen and Caesar (The Wake).
The Beauty Of The Empty Vessel offers a meditative, minimalistic mix of guitars, keyboards, echoing drums and vocals, set against the background hummings of real places and real times (recorded by Bobby prior to the sessions). The songs incorporate a variety of styles, resulting in a highly personal synthesis of neo-folk, experimental pop, dissonance, electronics and improvisation.
The album was produced by the Keepers with Ian Catt (St Etienne) in London in April 2005.
Tracklist
1. The Bracken
2. Rose-Scented Fire
3. J. Carpenter Kid
4. Of Nightingales
5. Concrete Music
6. In Quiet Isolation
7. Desire
8. North Sea Rig
9. The Crackle of Debris
10. The Last Lighthouse Keeper
Available as digital download (MP3). CD CURRENTLY OUT OF STOCK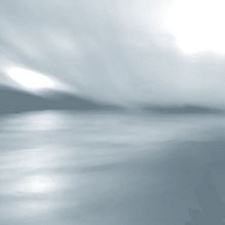 Reviews:
"While it's a logical follow-on from the musicians' other work (a Sarah supergroup?), Beauty exists on its own just fine. Often it's a matter of the smallest touches having the greatest impact, thus Caesar's melodica floating over the moody ambient collage intro on Concrete Music, or the rich electric guitar melody for In Quiet Isolation - measured, beautiful and living up to the song title" (All Music Guide, 08/2005)
"Lovely bubble bath pop and slo-mo waltz" (BBC Ceefax, 09/2005)
"The Occasional Keepers reference the past but are just as concerned with the modern day world. Combining a foreground of acoustic guitars and shy downbeat vocals with background field recordings, the formula is shown to best effect on Rose Scented Fire, The Crackle of Debris and the instrumental finale, The Last Lighthouse Keeper, all of which possess a compelling layer of eeriness. Little easy-on-the-ear jangle pop, but in its place there's a much greater appreciation of atmosphere and texture" (Leonard's Lair, 08/2005)
"An album of intriguing and often magical avant-pop, with sound experiments in texture and light coalescing around crystalline guitars and pitter-patter drum machines. The whole album is, as the title suggests, a study in minimalism that veers from the abstract to the figurative in accomplished sweeps. Esoteric, elegiac and essential" (Tangents, 09/2005)
"Though much less loud than Sigur Ros, fans of that band will enjoy the dreamy feel of this album as well. For that fact, Kendra Smith will love it too, and the album works excellently when just played and enjoyed" (Gullbuy, 09/2005)
"Yes, Beauty holds introspection dear to its heart, but embraces experimentalism to a degree many wouldn't have predicted from three people heavily involved in the more sensitive sounds emanating from the British underground in the 80s and early 90s. Concrete Music and In Quiet Isolation effectively form the album's central section. The former is Eno-ish and still only gradually announces itself from its field-recording intro. It takes in the most minimal of melodic signposts (a lonely piano tinkles, a single bell tolls, Caesar's melodica flows in and out) and is so frail it barely counts as 'otherworldly'. In Quiet Isolation, meanwhile, could easily be the album's title - sparser than sparse, with a chiming electric guitar leading the way" (Whisperin' & Hollerin', 10/2005)
"A 'supergroup' more in the vein of This Mortal Coil than CSNY, the trio mix together quiet acoustic guitars, keyboards and assorted field recordings with male and female vocals in a mix of gentle ballads and swirling instrumentals" (Exclaim! 10/2005)
"Un bien bel album triste comme un galion enfoui qu'on visiterait emerveille, le coeur leger de le savoir si bien conserve. A conseiller aux amoureux des grands paysages sonores... et aux fans de Sarah Records!" (PopNews, 11/2005)