ltmcd2367.jpg
Blue Orchids \ The Greatest Hit + Singles [LTMCD 2367]
Formed by Martin Bramah and Una Baines after the pair left The Fall in 1979, Blue Orchids released a string of classic singles on the Rough Trade label including Disney Boys, Work and the Agents of Change EP, as well as long player The Greatest Hit (Money Mountain), which topped the British indie chart in 1981.
This remastered edition includes all ten album tracks, together with nine bonus cuts from singles and EPs. Also included is a rare version of All Tomorrow's Parties, performed by Nico and produced by the Martin Hannett. Between 1981 and 1982 the Blue Orchids often performed as Nico's backing band, with guitarist Rick Goldstraw and drummer Toby present on this recording of the Velvets's classic.
The CD booklet features liner notes and original album artwork.
Tracklist:
1. Disney Boys
2. The Flood
3. Work
4. The House That Faded Out
5. Sun Connection
6. Dumb Magician
7. Tighten My Belt
8. A Year With No Head
9. Hanging Man
10. Bad Education
11. Wait
12. No Looking Back
13. Low Profile
14. Mad As the Mist and Snow
15. Agents of Change
16. Conscience
17. Release
18. The Long Night Out
19. All Tomorrow's Parties
Available on digital (MP3 or FLAC). CD version is currently out of stock. Digital copies are delivered to customers via link sent by email.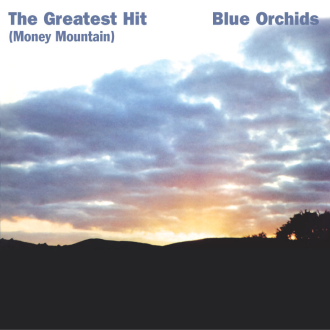 Reviews:
"Some of the most visionary music of its era. Ramshackle but transcendent" (Simon Reynolds, Rip It Up and Start Again)
"One of the best albums we're likely to hear all year" (NME, 1982)
"Blue Orchids epitomise an overlooked strain of intelligent guitar rock that ought to chime with fans of grainier latterday garage combos, and in leader Martin Bramah they possessed a songwriter of singular authority. All of it is essential British kit. Four stars" (Q, 02/2004)
"Trebly, tentative and trippy, these songs have come to define the Blue Orchids' sound. Utterly excellent" (Whisperin & Hollerin', 11/2003)
"The best band in the world!" (Washington City Paper, 01/2004)