Gina X \ Yinglish + Remixes [LTMCD 2455]
This final Gina X album, originally issued in 1984, produced and co-written with Zeus B. Held. Singles Harley Davidson and Drive My Car are joined by superior Gina X originals such as Waiting and Kanal Banal, as well as five bonus tracks from the remix album packaged with initial copies of Yinglish.
Tracklist:
1. Drive My Car
2. Die Kunst des Liebens
3. Harley Davidson
4. Thanatos Tanzt
5. French Lift
6. Kanal Banal
7. Londra
8. Waiting
9. En Vogue
10. BB 50
11. Martyr to Music
12. Drive My Car (Dance the Car)
13. Kanal Banal (Basic Move)
14. Londra II
15. Die Kunst des Liebens (X-tra Long)
16. Waiting (V-Speed)
The CD and download features 16 digitally remastered tracks and runs for 76 minutes. The booklet preserves the original artwork from 1984 as well as a detailed artist biography.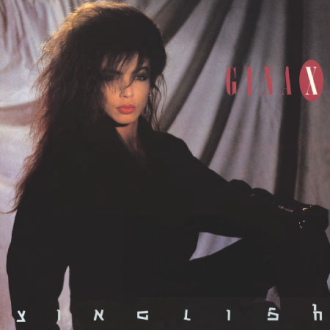 Reviews:
"It's a strong example of 80s left-field Europop, and if that era meant anything to you this will certainly work like a charm. Again bonus tracks are added, which only makes this an even bigger pleasure for maximum indulgence" (Exclaim!, 12/2005)