Peter Principle (1954-2017) was guitarist and bass wizard in avantgarde music group Tuxedomoon. His first two solo albums were issued on Crammed Discs, Sedimental Journey (1986) and Tone Poems (1988). Conjunction followed on LTM in 1990, and Idyllatry in 2005.
A native of Queens (NYC), Peter began taking drum lessons while in the 6th grade, and in 1968 joined psychedelic garage rock band Zod, establishing a weekend residency at Cafe Bizarre in Greenwich Village over the winter of 1969-1970. Very much an autodidact, he took an early interest in recording technology after being given an ancient reel-to-reel tape recorder, experimenting with sound collages at home using electric guitars and found equipment. In June 1970 Peter dropped out of troubled Andrew Jackson High School when, after a performance there by Zod, the dean informed him that his future probably was in music rather than academia.
In the mid-1970s Peter moved to San Francisco where he took up bass guitar, performing as Peter Carcinogenic with a group called The Doctors at the Mabuhay Gardens, and forming The Masters of Gnosis with Dennis C. Lee (publisher of Stains On Paper). In September 1978 he joined Tuxedomoon, the experimental new wave ensemble formed by Steven Brown and Blaine L. Reininger the previous year. The group relocated to Europe in 1981 and remained there for the next decade, releasing some ten albums as well as a slew of singles, collaborations and solo projects.
Outside of Tuxedomoon, Peter also performed with Soft Verdict, Minimal Man, Winston Tong and Benjamin Lew, also finding time to produce records by Marine, Minimal Compact, Isolation Ward, Men 2nd, and Sprung Aus Den Wolken.
Peter's first solo album, Sedimental Journey, represented a reaction against mathematical rhythms in music. The beats were purposefully set at different distances from the rhythms, thereby corrupting the listener's expectations. Tone Poems followed in 1988, the soundtrack to several audio-visual performances with Saskia Lupini, supplying an undercurrent of surreal impressionism beneath hynotic images. On Conjunction (1990) Peter combined psychedelic music and symbolist harmonics to create 13 sonic sculptures, ranging from environmental to his trademark concrete. A fourth album, Idyllatry arrived in 2005.
Peter moved back from Brussels to his native New York in 1991. While remaining a member of Tuxedomoon, he also recorded with Zero Gravity Thinkers (ZGT) along with Dok Gregory and Zemi 17 (Aaron Taylor Kuffner), who toured in Russia performing at APositia Festival in St Petersburg twice as well as gigs in Moscow and Petrozevosk. Peter also created the sound collage Why I Stopped Watching Television, a piece commissioned by the APositia in 2010 with video projections by Uri Elik.
Other recent music collaborations included work with Ecco Bravo, Pookah, Akashic Currency Bureau and Plan 23. As a record collector he also contributed a wall of covers to the The LP Show at the Andy Warhol Museum in 2001. While rehearsing new material with Tuxedomoon in Brussels, following a short illness, Peter passed away on 17 July 2017.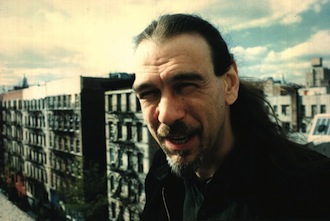 "And since we're here to triangulate Tuxedomoon, it's worth positing that the real brainiac in Tuxedomoon is probably the shy and retiring Peter Principle, whose four solo albums to date, Sedimental Journey, Tone Poems, Conjunction and Idyllatry - the last two on LTM - contain more sonic mayhem and mischief than anything by either Brown or Reininger" (Paris Transatlantic, 2007)