The Field Mice \ Skywriting + Singles [LTMCD 2421]
Skywriting + Singles combines the second Field Mice album (released by Sarah in June 1990) with all tracks from the EPs The Autumn Store and So Said Kay. For Skywriting the band expanded from a duo to a three piece, and began drawing influence from the dance and ambient scenes. The results included nine minutes of sequenced rhythms on Triangle, as well as Humblebee, an extended sample-barrage whose 'chocolate/love/sex' mantra became a bestselling t-shirt design.
The Autumn Store (January 1990) and So Said Kay (September 1990) returned the band to gentler pastures, with So Said Kay awarded Single of the Week by Melody Maker. This wealth of mid-period Field Mice material is completed by two rare compilation tracks (Other Galaxies and This Is Not Here) as well as three previously unreleased cuts: I Thought Wrong, Right As Rain and Heart Disease Called Love.
The double CD set runs for over 90 minutes, with detailed biographical notes in booklet.
Tracklist:
1. Triangle
2. Canada
3. Clearer
4. It Isn't Forever
5. Below the Stars
6. Humblebee
7. Landmark
8. Quicksilver
9. Holland Street
10. Indian Ocean
11. So Said Kay

1. If You Need Someone
2. The World to Me
3. Song Six
4. Anyone Else Isn't You
5. Bleak
6. I Thought Wrong
7. Right As Rain
8. Heart Disease Called Love
9. This Is Not Here (1998)
10. Other Galaxies
DELETED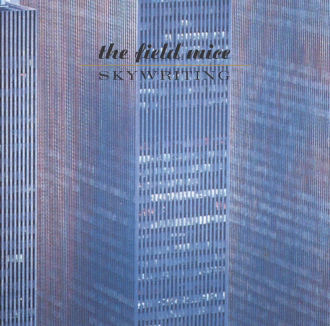 Reviews:
"Ambient, modernist pop pioneers" (Uncut, 04/2005)
"A complicated band. You'll hear rough rock guitars where you'd expect gentle ones; hear sublime dance beats where you're expecting more folksy sounds; hear bold lyrics where you expect timid ones. These reissues are loving tributes to a band that made pop music which was meaningful, riveting and complicated, and that hit close to the heart" (Erasing Clouds, 02/2005)
"There is a God sometimes. It's truly heavenly stuff, all told" (Whisperin' & Hollerin', 03/2005)
"Aside from the effortless melodies, Wratten wrote some of the most affecting lyrics in modern pop" (NME, 1998)
"Extended play of the week" (Melody Maker 1990)